This week's featured artists are a very creative family--the Bjerke family from Black River Falls, including Pam (wife), Randy (husband), and Kirsten (daughter).
"Our eldest daughter Rebecca lives in North Carolina where she's raising 3 very active children. Randy works leather in his gun room, while Pam knits and sews in a partially finished basement bedroom surrounded by yarn. She can also be found knitting in the living room, at band practice, Tuesday night concerts in the park, local plays, high school musicals, waiting rooms, and pretty much anywhere else that she has room to set out her knitting. Kirsten is living in Montana at the moment, knitting and spinning and completely missing Wisconsin while still appreciating the beautiful scenery around her."

The name of their business, Hide and Hair, came from the family's varied interests. Randy works leather hides, and Pam plays with the hair of sheep, so the name seemed seemed to fit. "Then we started receiving catalogs for beauty shops. Can you imagine going to get your hair done at a place called Hide and Hair?!?!?!"

Pam learned to knit when she was 7 years old. She made lots of pot holders and graduated to some hats, mittens and sweaters while in high school. "Life got in the way and the family lived in some warm climates while Randy served 20 years in the Marine Corps, so the knitting was put on hold." But when they moved back to Wisconsin in 1994, Pam found out how good wool feels and there has been no stopping her! Randy learned some of the basics of leather work in boy scouts and out of a need for quality leather gun holsters he started working on leather projects again in 1978. He's self taught and likes to make historically correct items. For Kirsten it was a way to fit in - she saw Randy working leather, Pam knitting, and wanted to have something she could do as well! Pam taught Kirsten to knit at age 10, and at age 13 they took a class together on learning how to spin.

Pam and Kirsten had been knitting "normal things" for a while. Kirsten was learning techniques and making gifts to her friends, and Pam had something to do while she was waiting for the kids. After a while they had way too much scrap wool sitting around, with no plan for it in mind. Then Pam stumbled across a pattern for a cat toy in the shape of a mouse. "It was an instant hit with the Bjerke cats, and after a few modifications, they became an instant hit with other people's cats, and even a dog or two."

As for Randy's leather work, after purchasing some oddball guns, he realized there wasn't much on the market for well-made holsters or belts. "Shortly thereafter he became involved with War reenactments and cowboy shooting, and he was determined to create a wardrobe that accurately represented those periods."

The Bjerkes use only the best materials in their work. Randy is very picky about the leather he purchases, and in turn the leather he uses in goods for sale. Pam and Kirsten have their very own flock of soft and fluffy wool producing sheep. "Any wool processing done outside of the home takes place at BlackBerry Ridge Woolen Mill, chosen for their attention to detail and top notch quality." Soft sheep and great processing makes Hide & Hair stand out in the crowd!
All Hide and Hair items come from a pet-loving and slightly offbeat home. "We love to work hard, but we also like to enjoy ourselves: a good meal with great conversation, and a little bit of pet hair!"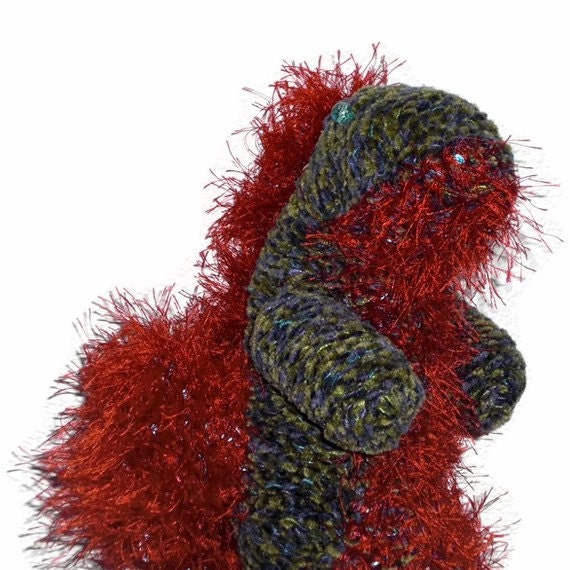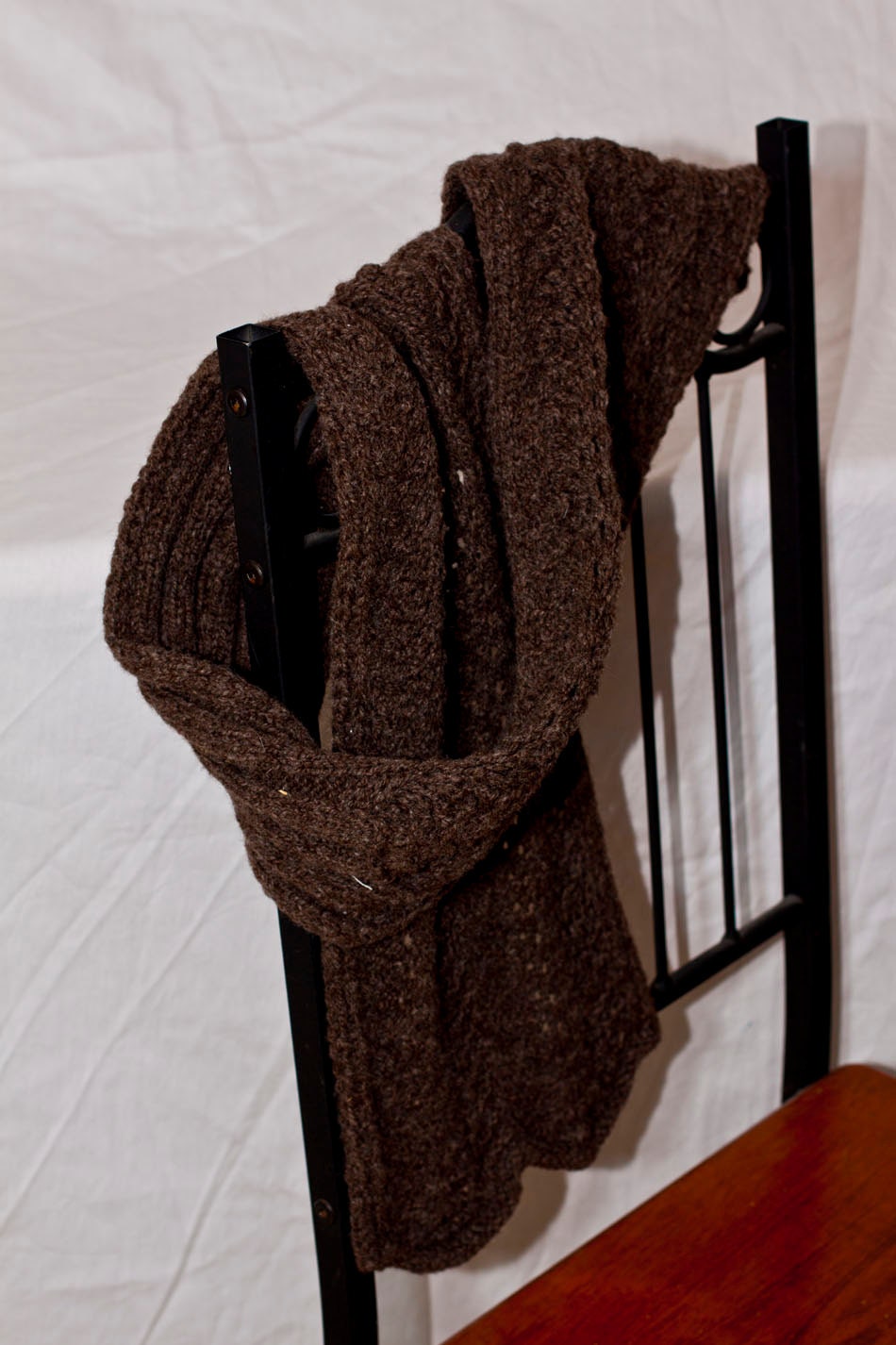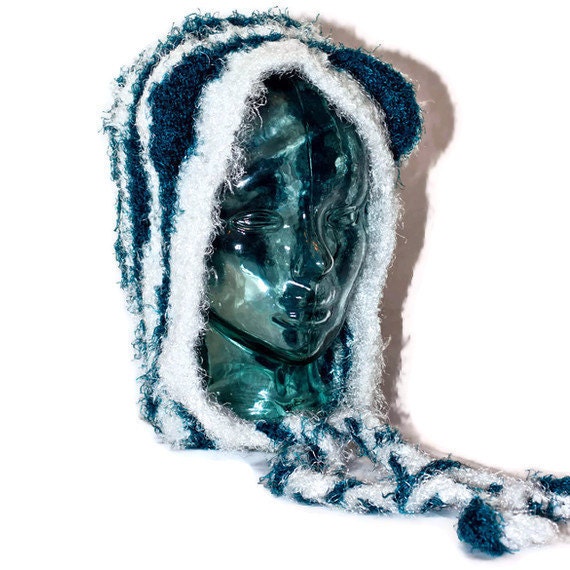 When they aren't creating their items, each member of the family has his or her own special interests: Kirsten loves reading, Pam plays with the dogs, cats, and sheep or spends time with a favorite book, and Randy plays trumpet or reads non fiction literature. They also get involved where they live. Pam tells me, "We are a family who believes in giving to our community by volunteering in several different organizations."



I asked the family what they think is the best part of being artists. "Since we are functional artists the best part is seeing the satisfaction of our customers; their delight in finding a goofy hat that will help them stand out, or stories about their dog fighting their cat for the mouse, or having them come back to order more for their family because they loved their item so much!"





Hide and Hair can be found on Etsy at

http://www.etsy.com/shop/hideandhair?ref=pr_shop_more/

They participate in local craft fairs in Black River Falls, and their items can be found at Allen Creek Country Store, and soon in Sparta at Maiden Wisconsin across the street from Ginny's Cupboard. "We can also be contacted for custom or specialty items at hideandhair@yahoo.com, and you can see samples of our work on our Facebook page-just search for Hide & Hair."



Thanks this week to Randy, Pam and Kirsten Bjerke of Hide and Hair!