This week's featured Moo Crew artist is Dina of Squishy Products. Her nickname is Squishy! Dina lives in the Madison/Fitchburg area but she grew up in New England. Crocheting is her main trade, but she also enjoys knitting. "
I first started thinking about opening a shop in 2008. I was working a lot with homespun yarns at the time and it was a 'I love squishy yarn' phase. It ended up getting stuck as a nickname, which gave me the idea for Squishy Products - it had the double meaning for me with the word squishy (which is why my shop page says "Handcrafted Items that are squishy made by Squishy!")"
Dina started crafting at a young age. "My family is rather artistic on both sides and I think all the crafty genes got packaged inside of me! One day I got the choice to learn how to knit or crochet. I picked crochet but at the time just couldn't pick it up. So I ended up learning how to knit first. Over the years I expanded into spool knitting, weaving and sewing. When I reached High School my best friend re-introduced me to crochet and that time it stuck.
I've always been a visual person when it comes to crafting. If I see something I like
or think of something I want to make I actually craft it in my head first and then let my hands make it happen. It's rewarding to see your visions come to life."
Dina decided to open up a shop in 2009 after a friend told her about Etsy. "I had thought about selling items I make but didn't know where to start out. If you ask my friends and family they'd tell you I have a yarn shopping addiction, which may or may not be true, so what better way to turn it into a rewarding cycle! I can buy yarn, relish in the pleasure of creating and now I get to see my work find new homes all over the world! Which of course, pays for more yarn to be added for the next project!"
I asked Dina to explain what makes her products stand apart. "When it comes to making my products I spend a lot of time going over what fiber would be best suited for each item, how the colors should come together and I ALWAYS make sure the yarn I buy is wonderful quality, same dye lots, and I spend the time matching up accent colors (like on my Mini Pouches) so they are picture perfect!" She wants her customers to know that e
ach of her creations is started by the discovery of a new color, new fiber, or sometimes something she sees in the store and wants to make it her own.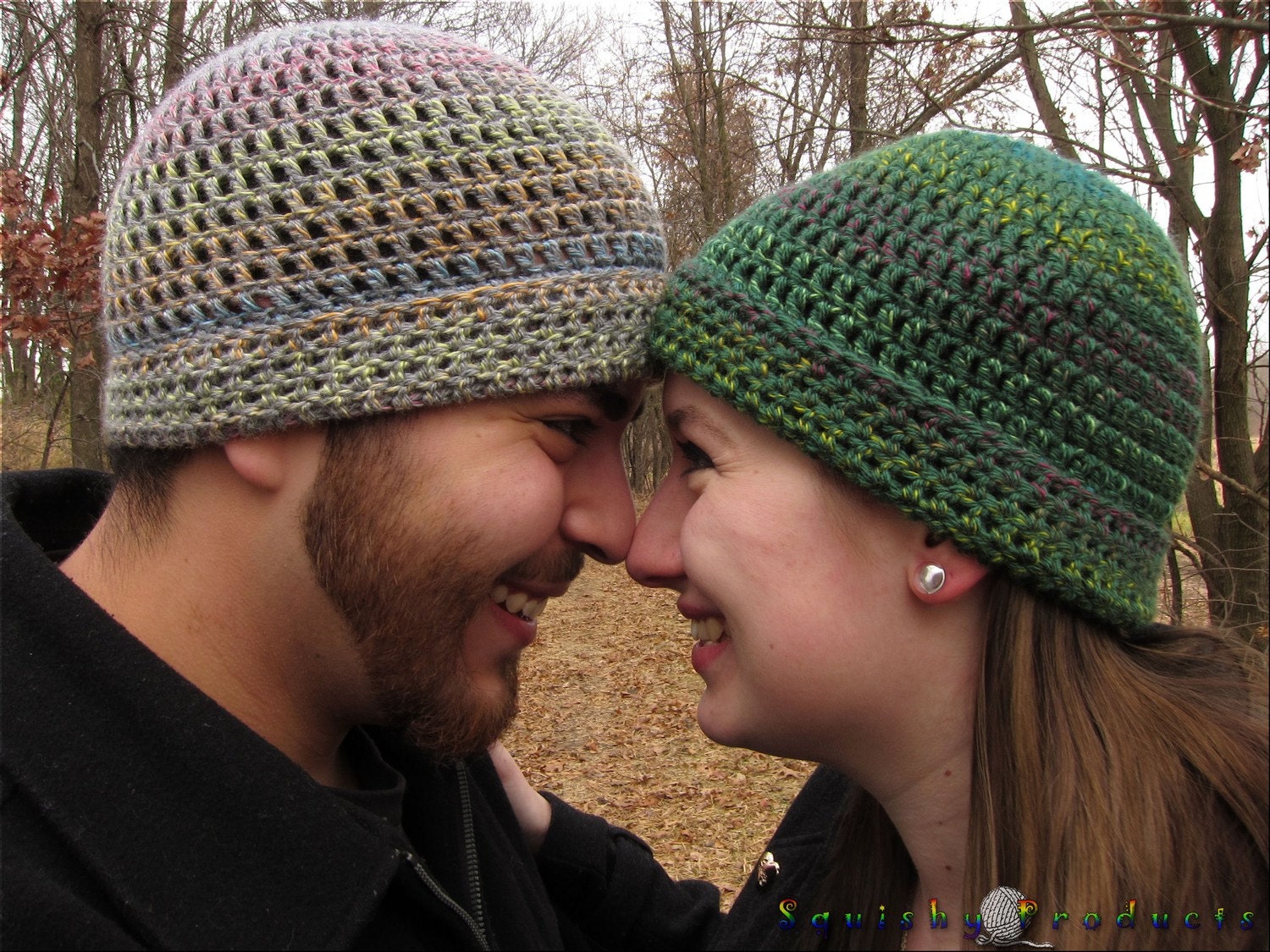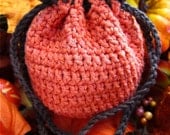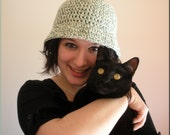 When she isn't crafting, 'Squishy' is playing with her animals, spending time with her boyfriend, keeping on top of college, or
of course....shopping!
"One interesting thing about me that is not related to my Etsy persona is my cat. Her name is Hexadecimal (Hex for short) and I adopted her about a year before I started on Etsy. She's a sweet Bombay mix that you can actually spot here and there in my shop (she likes to help). She's my little shadow, creative 'mewse' if you will. When I need to think out loud she always listens, if I need a break she's the one to hop on me and demand I take one. She knows not to touch the yarn - but that doesn't stop her from trying to pose near it when I take out the camera!"
As with all of the featured artists, I asked Dina what she thinks is the best part about being an artist. "It's the feeling you get when you hear the feedback of how something you made, out of all the other artists out there, made someone happy."
Squishy Products can currently be found only on Etsy at http://www.etsy.com/shop/SquishyProducts, but Dina would love to get into craft fairs and other local possibilities in the future.
Thanks to Dina, aka 'Squishy' for letting us in to her world!