After an unintended break (crazy week!), the Friday feature is back (with apologies!) with this week's artist, Rudy of Allure Studio Works.
I asked Rudy to give us a little background on herself. "I'm Rudy and Allure Studio Works is my business. I've lived in Bay View most of my life and about 10 years ago, my husband and I bought a house in this awesome neighborhood. I have 2 boys, a 3 & 5 year old. I also have a brown eyed girl named Ava (almost 8) who is the most amazing shepherd/husky. I have a super fantastic husband and between dating and marriage, it's been 17 years. Wow, I'm suddenly feeling old. I'm a Mac and my husband was a PC. I knew he was the right one for me when he went alI Mac. My daytime job is as an art director for a food magazine. I have a cool little studio in my home where I make all my jewelry."
The name of Rudy's business, Allure Studio Works, came after much pondering. Rudy told me, "Figuring out what my business was going to be called was tough. I knew in my head what I wanted (it) to be like but I couldn't put it into words. I made lists for weeks of random words, hoping something would click. Finally Allure Studio Works was born. I randomly said "allure" at the dinner table and I instantly knew that was it. I was so sure that I applied for my LLC before the end of the day."
Rudy had been making jewelry on and off over the years for herself before deciding to make a business of it. "Being in the design field by trade, I love design but I also love jewelry and the idea of being a full time artist! I've been looking for a way to give myself and my family more flexibility and (selling jewelry I make) seemed perfect. There is a longer version on how my jewelry path came to be but I'll save that story for my memoir...only to be published after my death. The plan is to get my business off the ground and completely get out of publishing."
The first Allure items were a rose quartz bracelet and a pair of labradorite earrings. "I had jewelry designs rolling around in my head for months and finally I just did it. I still have a ton of ideas in my head and now that I have my studio, it's my little escape when the kids go to bed."
Rudy says the design of her products is what makes her items stand apart from the crowd, but she also tries to be 'green'. "I just finished up a metals class and I'm refining my skills every chance I can. I love natural stones as well as vintage beads. Quality is very important to me so I try to be as careful as possible about who my suppliers are. I've also been buying some of my sterling silver from a recycled metals company. My packaging is all recycled except for the silly bubble pack mailer. I'm trying to figure out a better way to handle that."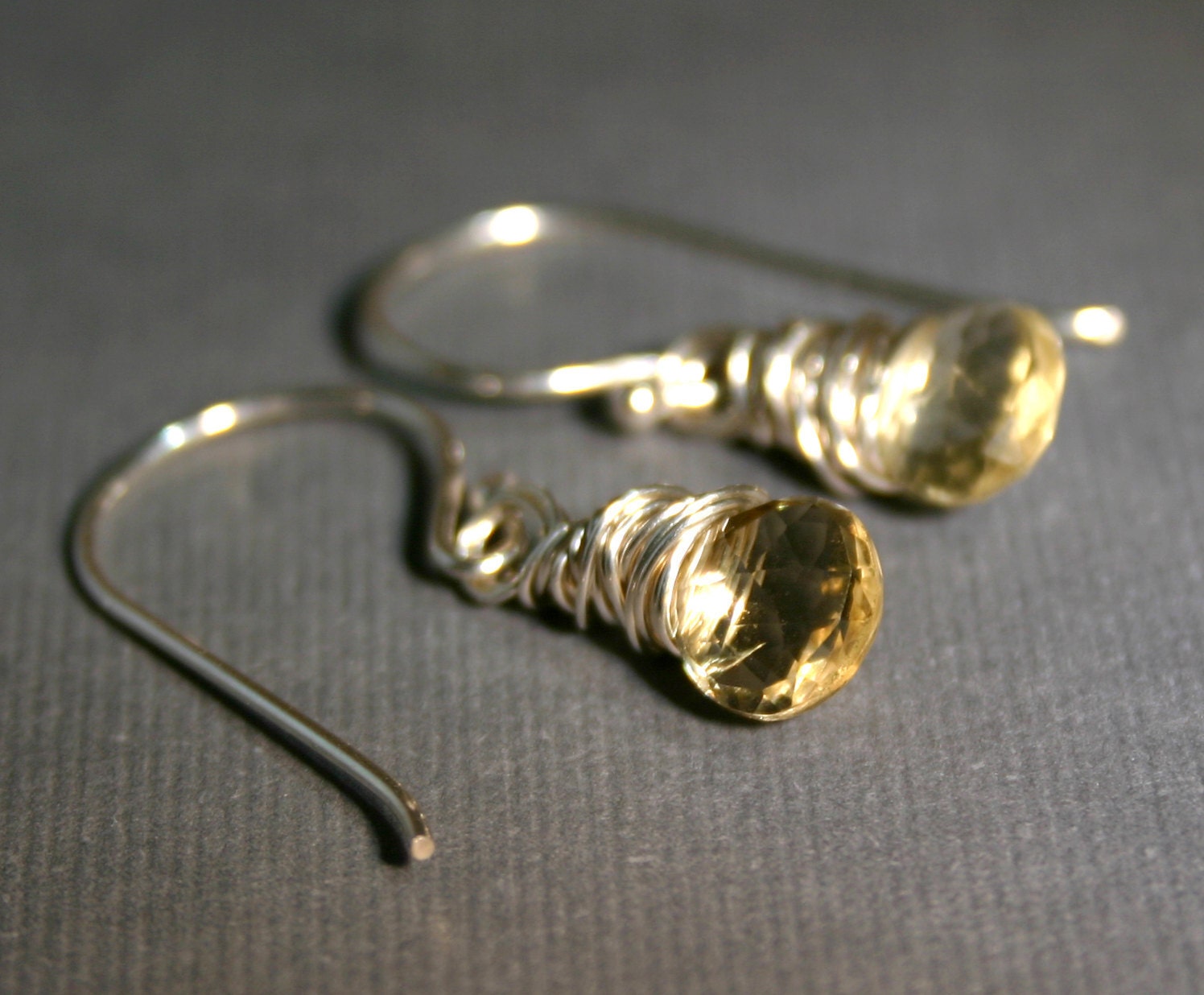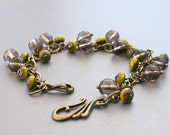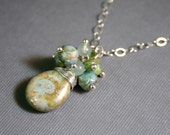 Customers of Allure Studio Works should be aware that the designer feels she hasn't even scratched the surface as far as her designs go. "I've got big plans for the future that include leaving my full time gig in the publishing world to focus all my attention on jewelry. I've done the big business career thing but my true happiness is being an artist. Last night I had a dream that I was selling Oprah some earrings so I hope that's a good sign. Right?"
When Rudy isn't coming up with new jewelry designs, she is a mom and a wife. "I treasure that above anything else! Right now my life consists of water parks, children's museums, diapers and a minivan. That's right...a minivan. Having said that, there's nothing else I'd rather be doing at this point in my life."
Among her other interests, Rudy is a self proclaimed 'foodie'. "I love cooking, making bread from scratch, the slow food movement, organic farming... I thought about being a chef but I have no interest in working weekends."
I always ask the artists I'm blogging about this question: what is the best part of being an artist, in your opinion? Rudy's answer? "That's just it. The best part is being an artist!"
On the web, Allure Studio Works can be found exclusively on Etsy at

http://www.etsy.com/shop/AllureStudioWorks?ref=pr_shop_more

,

but look for Rudy in the near future at a yet-to-be-determined art fair. She also sells locally around her home in Bay View, Wisconsin.
Thanks, Rudy, for your story, and for your patience...and good luck!