This week we feature two artists under one roof. Nicole and Erin are the team behind "KnotaGeek", an Etsy shop that features hand crocheted items.
Nicole and Erin live in the southeastern part of Wisconsin. By way of introduction, Nicole says "I live in teeny Burlington, WI. I have a fabulous husband, two ridiculously awesome daughters, and probably the cutest cat ever. When I'm not crocheting, I work part time at a state housing facility for individuals with developmental disabilities and medical issues, psychiatric complications, or a combination of the three. I make my portion of the KnotaGeek product right out of my house at any spare moment I can get! Pretty much any moment I have where I can sit (or stand!) still for a few seconds, I'm crocheting. I learned to bring my projects along with me in the car so I can work on them during the few minutes I have while waiting to get my oldest daughter from school, or during my lunch break at work. It's hectic, but never boring!!"
Erin's turn for introductions: "I live in Racine, WI, with my husband and four cats. I work full time at a real estate appraisal office, but when I'm not working I'm crocheting! I've got a great craft room with a TON of yard that is always inspiring me."
Coming up with the name for their business was a fun, creative process. "We had settled on one name, and got totally excited about it--made a shop banner and everything for it...only to find out that it had already been taken by another seller. Eventually, we came to the fun word play "KnotaGeek," and totally loved it. Frankly, it's perfectly fine the first name was taken! KnotaGeek has really been a great name for our shop--it's so fun to see people at craft shows mouth it to themselves, then smile or laugh."
The items the KnotaGeek team creates began out of practicality. "Being in Wisconsin, we all need some good cold weather accessories! So it was pretty natural to start making hats, cowls, scarves, etc. Our items pretty much go along with our individual style and taste. That's one of the fun things about being a partnership."
I asked both members of the KnotaGeek team what prompted them to make their first item. Nicole told me, "I've been crocheting since I was a young girl. I started doing it a lot more once I had kids, since I loved to make fun little things for them. I was pretty proud of a few of them, and created a Facebook album to show them off in. Then I noticed that Erin was doing the same thing! One of us half-jokingly said to the other that we should work together on an Etsy shop, and the idea totally took off from there. Coming up with what to make for our shop after that wasn't too hard--it was an opportunity to make all the things I loved but didn't have enough people to give them to! However, it is fun to look back at the first few sales in our shop--I feel our product has come a long way and has evolved for the better." Erin says, "I've also been crocheting since I was young. I made baby items, blankets, and eventually hats. Requests from friends and family started to come in, and the rest is history!"
Erin has been a vegetarian for 10 years, and vegan for four, so KnotaGeek products are made with no animal fibers. However, you will find much more than basic acrylic yarn in their shop. "We love to use soft cotton blends, organics, and bamboos, and we are always in search of cool new fibers!"
The KnotaGeek team stresses to their customers that their items are vegan-friendly, meaning they contain no animal fibers or ingredients (also meaning they are much easier to wash!). "We hand-make every single item, and pay close attention to detail. We care deeply about the quality and integrity of our product. We truly want our clientele to get the most out of what they buy, and to be totally and completely in love with their purchase!!"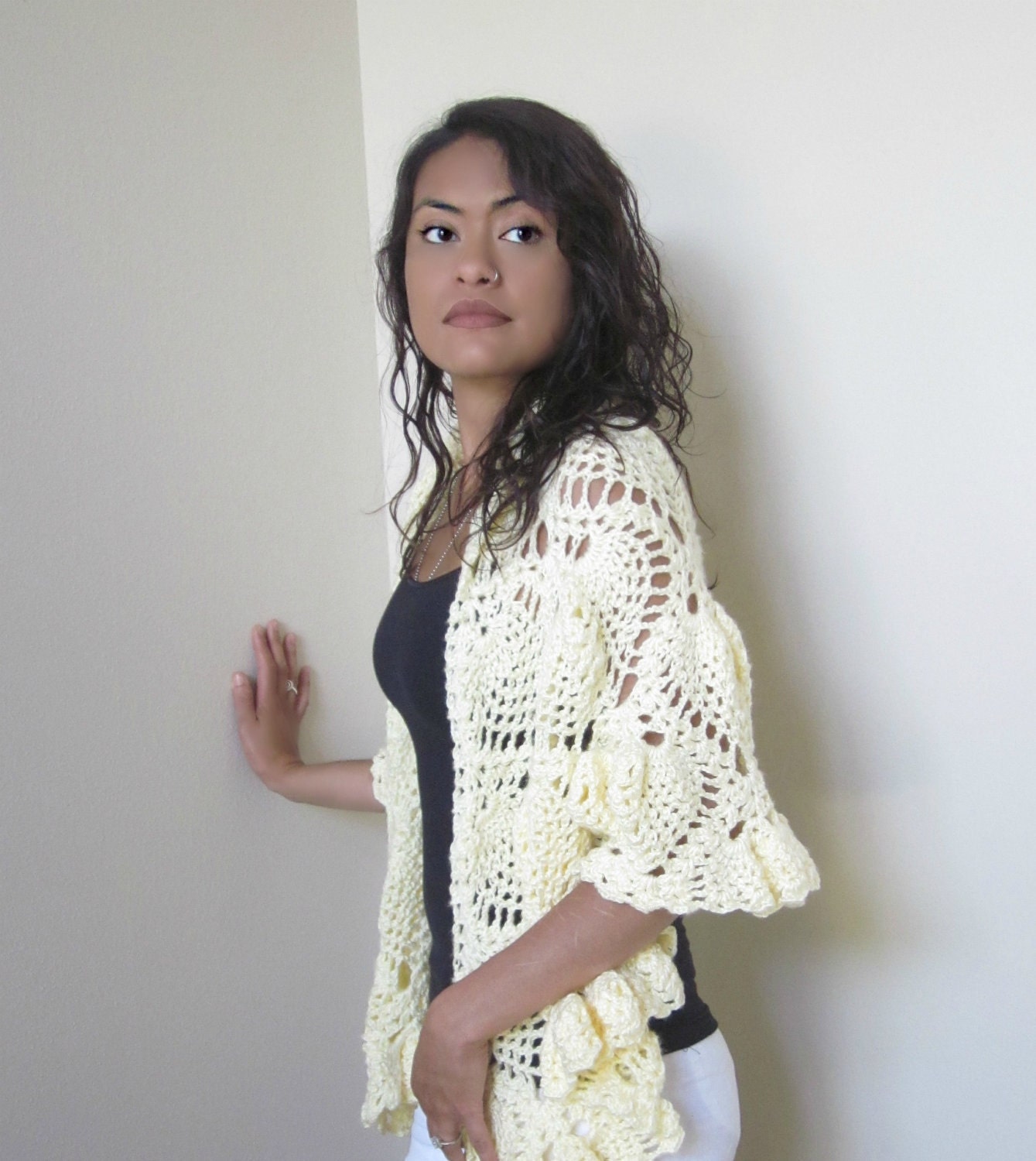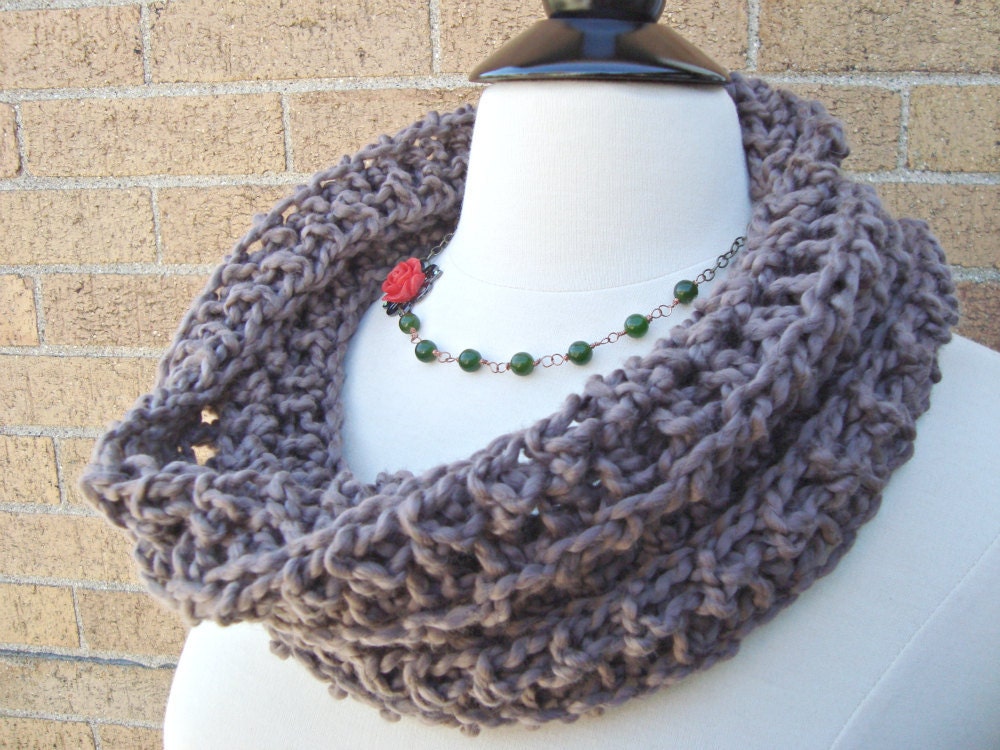 When they aren't creating, Nicole says "(I'm) chasing around, dancing and singing with, or embarrassing my two daughters, tee hee!" And Erin? "(I'm) working. Can't wait to quit my day job!"
Outside of her Etsy persona, Nicole calls herself a nerd! "Like, a true bona fide nerd. While some may consider crocheting and knitting nerdy, I'm also totally into comic books and fantasy and anime. I'm a gamer and a huuuuuge lover of astronomy. I LOVE math and physics, although I'm not particularly good at either of them. I watch documentaries probably more than anything else. I could live at the library if given the chance..." For Erin's part: "I love tattoos and I have a bunch, including a crafty sleeve with yarn and a sewing machine. I love to cook and my husband and I have recently started making soap. It's super fun!"
I asked both ladies what is, in their opinion, the best part of being an artist. Nicole: "I love the creation process. Whether it's coming up with the initial idea or seeing a product come to life as you make it, it's just an awe4some thing to be involved with." Erin: "The best part is being able to do something you love, and have people respond to it. Whether it's at a craft show or online, it's fun when someone loves your product and appreciates the work you put into it."
Thanks to Nicole and Erin of KnotaGeek!