Happy New Year! 2012's first Moo Crew featured artist is Sara of Twisted Planet! As usual, I asked Sarah to give us some background on herself...
"Hi I'm Sarah. We live in Blanchardville (yes it's a real town, just outside of New Glarus). We actually have 3 shops. The main one (Twisted Planet) that sells crochet stuffed animals and upcycled jewelry. We also have TwistedPlanetApparel, which you guessed it, sells clothing: crocheted cold weather accessories and screen printed shirts. The other shops is TwistedPlanetBeads, which is where I sell off my extra paper beads that I've made and just haven't found time to use yet."

The name of Sarah's trio of businesses is a collaboration. "It's a mix of my husband and me. His whole mantra is Flat Planet and I wanted something with Twisted in it to reference both rolling of paper beads and crocheting. Thus the combination name was born."

Getting started on creating the items in the Twisted Planet line was "honestly...a fluke. I was on a business trip and stopped off to get a magazine and saw an article about making paper beads. They were doing them paper Mache style, boiling paper and glue and then rolling them into balls and painting them and it got me thinking about it. Some research and playing around later yielded our first paper beads."
Sarah's Twisted Planet beads stand out in the crowd because all of the paper used in the beads is recycled. "My husband works at a printing company and brings home their scraps that would otherwise just be thrown out. Most of the beads are unique as it is just leftover paper."

Sarah wants her customers to know that all of Twisted Planet's creations "come from our weird minds. Most of the stuff is OOAK (one of a kind) as I don't work with patterns or anything. We also love to work with people to design something that helps them express themselves."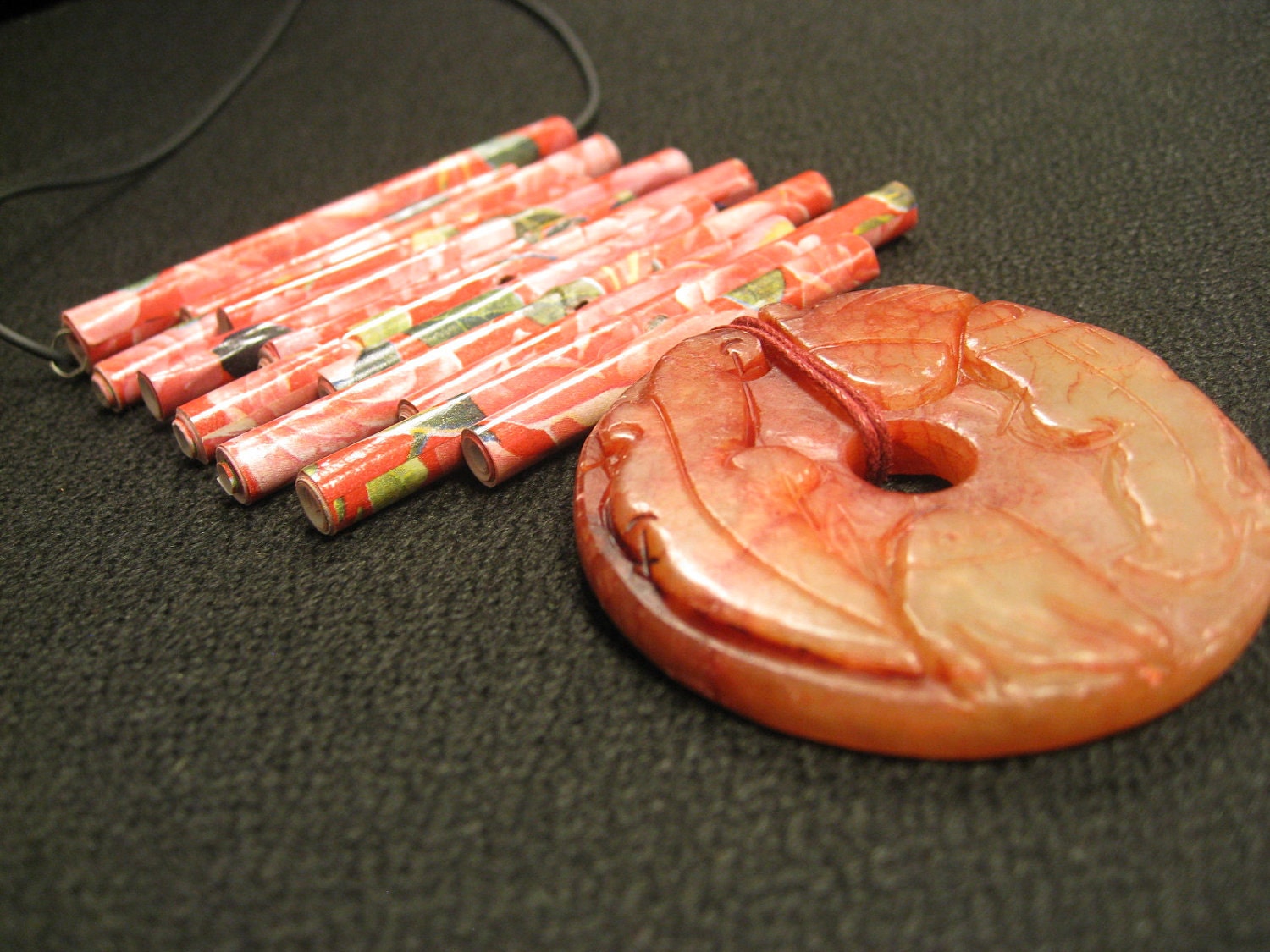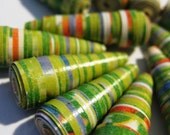 Sarah and her husband are brand new parents! "When I'm not creating, I'm hanging out with our new baby Vallyn. He's 3 months old!" In "real life" Sarah is an apparel designer. "I also love dogs and not only have 2 of my own but foster dogs for local rescues."

I asked Sarah her opinion on what the best part o fbeing an artist might be. "Freedom to create whatever you want and experiment with new ideas. Yes there may be some failure, but it's all a learning curve."
You can find Twisted Planet products on Etsy at:
Paper beads are available in the Madison area at Fat Cat Beads near East Towne Mall, and stuffed animals at Maiden Wisconsin near Fort McCoy. Twisted Planet will be appearing at selected art fairs this year as well!
Many thanks to Sarah for taking time for this feature interview!