The Friday Feature is back, and this week's artist is Amy Sue of Zany Zebra Designs. Zany Zebra specializes in
"handcrafted all in one, fitted, pocket, and prefold cloth diapers, embellished burp cloths, handmade underwear, and appliqued clothing. Each of our items is individually created so no two are alike!" I asked Amy Sue to tell readers a little bit about herself.
"I am married to the most wonderful man on the planet. We have six children, aged 24, 20, 16, 13, 7 and 5, and three grandchildren aged 3, 2, and 3 months. (Yes I am one of the youngest grandmothers ever!)"
The name Zany Zebra Designs originated because in Amy Sue's words, "chocolate doesn't seem to go well with cloth diapers. When I was trying to choose a name, someone told me to think of something I liked, and the two things that came to mind were chocolate and zebras. I decided to go with zebras."
Amy Sue used cloth diapers with all of her children, starting out with Curity prefolds, pins and Gerber plastic pants on her oldest. "(We upgraded) with each child as cloth diapers evolved. I didn't discover the wonderful world of WAHM (Work At Home Mom) diapers online until I was diapering our fifth child, but when I did I was hooked!" The first products from Zany Zebra grew out of necessity. "Our fifth child had HUGE thighs and I couldn't find a diaper that fit without leaving red marks on his legs. I've been sewing since I was in high school, so when I examined some of our WAHM diapers I thought 'I could do this!'. I bought some fabric, drafted a pattern, and after many changes (and several failed attempts buried in the bottom of the garbage can) I finally had a diaper I was happy with."
Zany Zebra Designs is likely one of the first WAHM businesses to make appliqued diapers. "I consider my appliques works of art because they're very intricate and are completely handcrafted, from drawing to hand-guided stitching. Some even have hand-sewn embroidery on them."
Amy Sue wants her customers to know that each of her appliqued products is entirely handmade by the artist, and is always one of a kind. "I may repeat applique designs, but the fabrics will be different."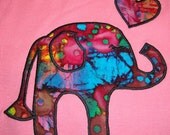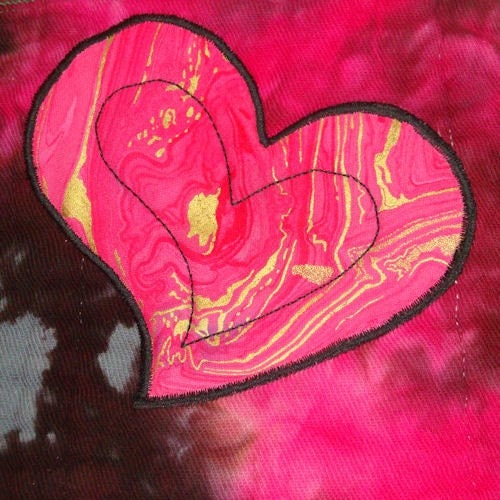 When she isn't creating, Amy Sue is...busy!! "My '9-5' job is licensed in-home child care, and I also teach middle school band and direct a handbell choir. For fun I spend time with my wonderful husband and family, wrestle with html code, play with web graphics, blog, and read." Just don't ask her to wrestle with any winged creatures--"I have a bird and moth phobia, and am not very fond of butterflies either!"
Amy Sue's favorite part of being an artist is creating with fabric. "I start out with a picture in my head and play with fabric until it fits what's in my head. I love the time it takes to create by hand because I can think about the mama and baby who are going to end up with the final creation. I also love a challenge--the harder the better! Once a mama sent me a photo of their family pet and asked me if i could do an applique of their puppy. To this day that applique is among the ones I'm most proud of."
Thanks to Amy Sue for taking the time to be this week's featured Moo Crew artist!