This week's Moo Crew featured artist is another Anna, and her Etsy shop is called, quite appropriately "Puppy Dog Bows". I asked Anna to introduce herself to readers. "

Thank you for choosing me and my store for this week's blog. My

name is Anna, and I've been happily married for 26 years. I have two adult children, ages 25 & 29.

I was born and raised in northwest Indiana, where I was trained as a pet groomer and started doing crafts shows on the side. My husband decided to take a transfer with his job. We now live in northwest Wisconsin.
I make Dog Bows for other groomers and fancy topknot dog bows like the ones you see on the show dogs. I love to sew so then I added bandannas, collars and collar bows.
I've been grooming for 23 years and crafting as long as I can remember. My whole family gets involved.
"
I asked Anna to explain how she chose the name of her shop. "I have been breeding dogs all my life. My user name on puppy sites was 'petpuppydogs'. I changed it to 'puppydogbows'." And so her Etsy shop was born!
Anna's first items came from customer requests. "My grooming customers started asking for bows that they could buy to take home. It just grew from there.
I have several different types of dog bows with many ways to attach to the dogs' hair. I know what works and what doesn't. I can tell you what will work for you and the breed of your dog."
Anna's accessories are made from the best materials. "I use only high quality ribbon. All my hardware and webbing for the collars are made in the U.S.A."
Anna is very particular about her work and wants her customers to know, "I take pride in everything I do and guarantee every item in my shop! I make things I would like on my dogs."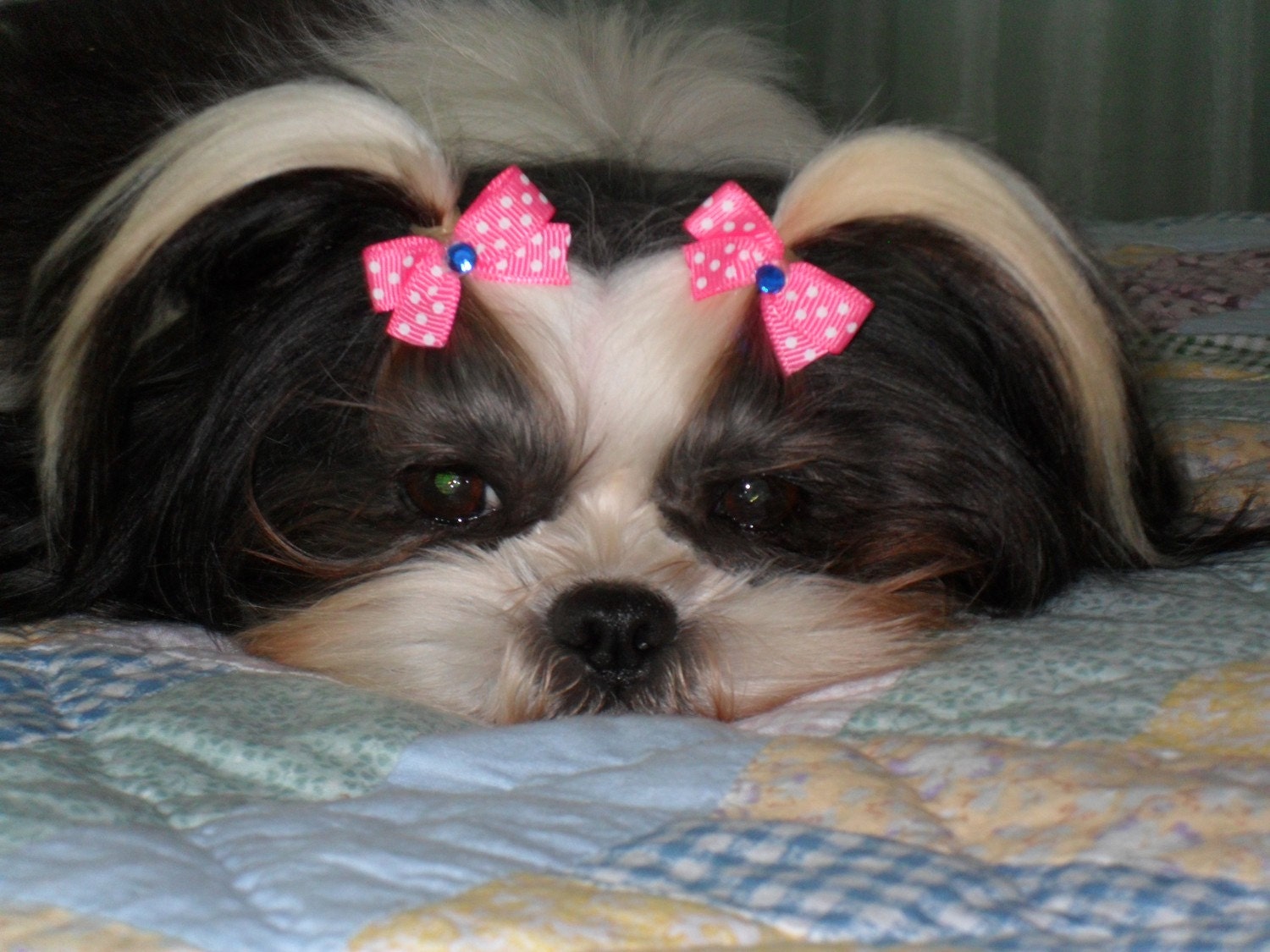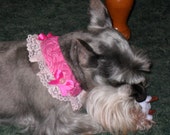 When she isn't creating her puppy works of art, dogs are still front and center. "I'm either working on the farm or playing with my dogs!
I also have a new love for fishing. I can't get enough of it! I go whenever I can."
I always ask each of the featured artists what they think is the best part of being an artist. Anna says, "The best part is that I get use all of these cute items on my dogs! Nothing goes to waste."
Many thanks to Anna for sharing her shop, Puppy Dog Bows!