Time for another feature on a Moo Crew artist! This week's spotlight is on Alisha, owner and designer of CZT Beadwork and Design. I asked Alisha to tell me a little about herself.
"I am the owner and designer for CZT Beadwork and Design. I live just south of Madison
Wisconsin in a little town with my husband, our 6 year old son, and our 2 toy poodles; Zeus and Zoey."
The name of Alisha's business is a compilation of the initials of her favorite "boys" in her family - her husband, Cody, their poodle, Zeus, and the couple's son, Trenton.
Alisha got her start in jewelry making at the age of 8, as a hobby and to make gifts for her friends. But an injury became the catalyst of her business. "
In 2010 I had an injury destroying my feeling and grip in my right hand/arm. As physical therapy to help rebuild my strength I started making more and more jewelry. Since I was not working it was suggested to me that I start selling my jewelry to people. I started out small with garage sales and selling to friends and teachers at my son's school. I decided to branch farther out and started selling on Etsy as well." One of her first custom items was for her soon to be mother-in-law. "
All her life she has never been able to wear metal because of allergies, therefore she has never had a wedding ring. I told her that when the time came that they were going to get married that I would make her a wedding ring containing no metal. That's how my metal free rings started and I have been making them ever since."
Alisha's items stand out because of the elements of design used in creating them. "I design jewelry that is made to last and I use materials that will do the same. I only use Swarovski elements or real stones as the focal part of my work. If my jewelry is treated like the rest of your fine jewelry is will last as long as your diamond bracelet." She stresses to her customers that she puts herself into every piece she makes. "I enjoy
making custom work, designing a piece for your special day or event. My heart goes into each piece I make and even more so when I can design one with your special event in mind."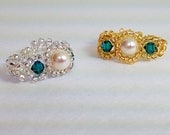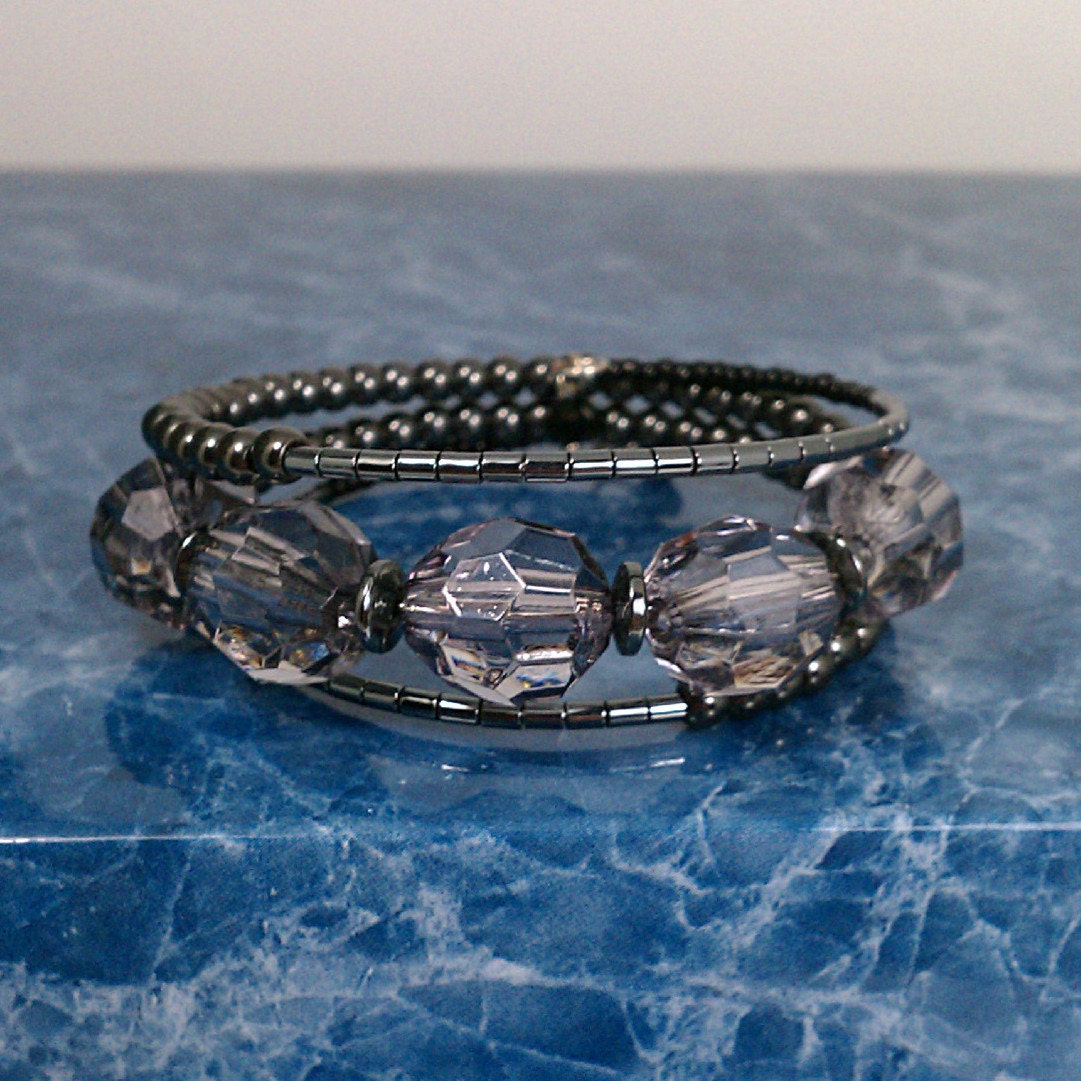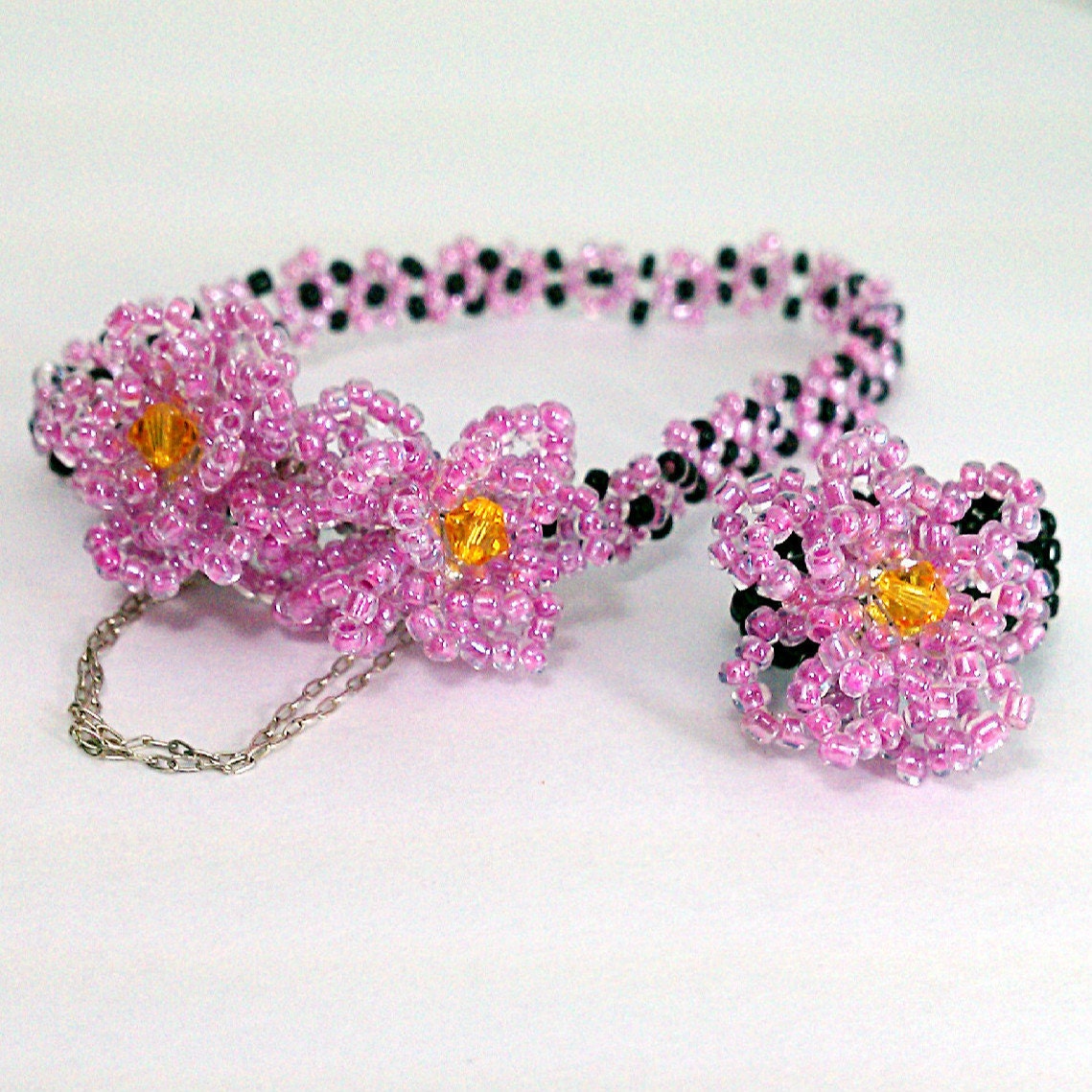 Alisha loves being outside, camping, rock climbing, hiking, and enjoying nature. When she isn't busy making her creations, she spends time with her puppies, son, and husband.
As with each featured artist, I asked Alisha what she thinks is the best part of being an artist. "I love having a creative outlet of my feelings. Being an artist means I can start something and not care what the end result is going to be, just let the material and my emotions be my guide."
Many thanks and best wishes to Alisha!