After a rather hectic late summer, the feature is back! This time we feature Stephanie of Blueberry Blonde. Stephanie gives us this introduction:
"Hi my name is Stephanie and I live in central Wisconsin with my husband, Bill, and a dozen sled dogs. My husband loves dogs and bicycles. I love dogs and art supplies. We live on a couple of acres in the country where there is fresh air, lots of sunlight and at night we can see the stars. We like to joke that inside we decorate with bicycles and outside we decorate with dogs. I have two art studios. One is for fabrics and sewing and the other is for painting and messy projects that I prefer to keep away from my fabrics. I also kind of think of my kitchen as a studio where I can create espresso drinks, meals and desserts."

As I do with each featured artist, I asked Stephanie how she arrived at the name for her shop. "A dear friend said, 'In the north girls with very dark hair are called blueberry blondes' It quickly became my nickname and now I'm using it here, there and everywhere I can! This year I decided to take it a step further and had some blue-black added to my hair as well as some purple..."
Stephanie got her artistic start at a young age. "I've been artistic all my life. I drew and colored a lot when I was really young. Then in middle school I discovered sewing, cooking and baking. I've continued to practice all of those over the years and I keep adding onto my creative skill set. I've had a bit of art training and I use that as a jumping off point for what I want to do. So I'm also capable, in my own way, with photography, stamp carving, beading, millinery (hat making) and painting. I love the kind of artwork that can come from knowing yet not knowing. I think that adds something to the voice of my art. If I want to learn something I try to get a basic understanding of it, then just jump into it. I'm a bit impatient like that, but so far that approach has worked for me really well."

The first items Stephanie made for sale were crafted while she lived in Grand Marais in the late 90's. "I whiled away my hours making hand bound journals and sold a few at a little shop there. I was always hoping to do it again someday then I discovered Etsy."

Blueberry Blonde stands apart because of the diversity of Stephanie's work, the use of upcycled materials...and her independent spirit. "I make a lot of different artwork like embroidery, jewelry, hats and paintings. I almost always use new or upcycled materials in my creations. I really prefer to make artwork that appeals to me and that is what allows me to have a diversity of art in my shop. I try not to worry about what other shops look like or what other artists are doing because I've discovered that it slows me down. I usually just end up doing what I wanted to do all along anyway so why worry..."
Stephanie's customers will find that trial and error, as well as persistence has led to much of her best work. "I keep a journal of ideas and often times I work from there...but a lot of the time I just create on whim and that's lots of fun for me. I get to discover and create all at once. Most of the time my projects don't work out at all and I end up learning a lot, so I try to view my failures as successes. If a project is not perfect I'll usually set it aside, donate it, take it apart or paint over it. Sometimes even a failed project can be salvageable...but sometimes not. From a successful outcome of a sewing project, for example, I can create a pattern and take notes. Then if I want to make more I have already done the prototype, and know what I need and what to expect. If it's really successful I've been posting the projects on my blog to share."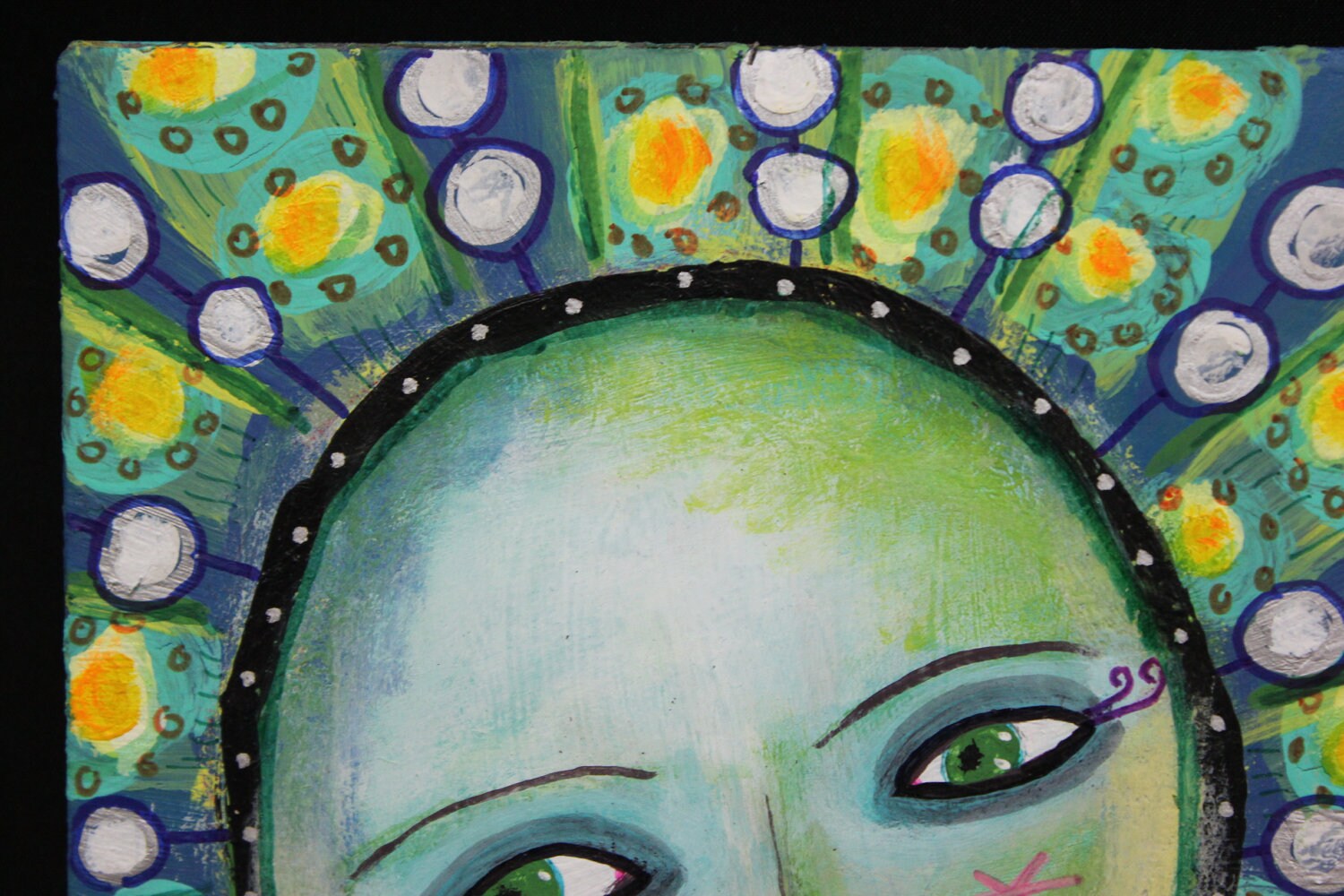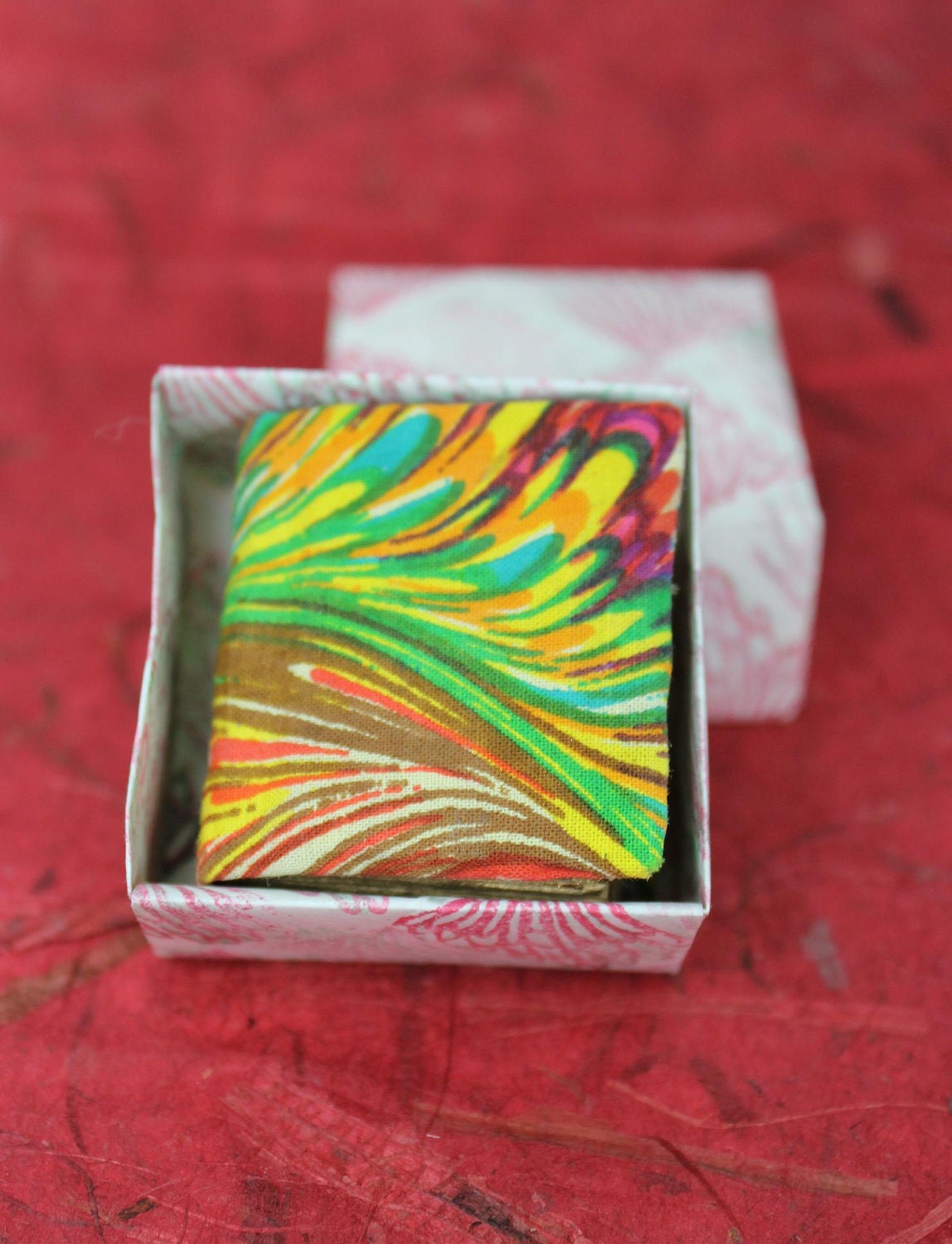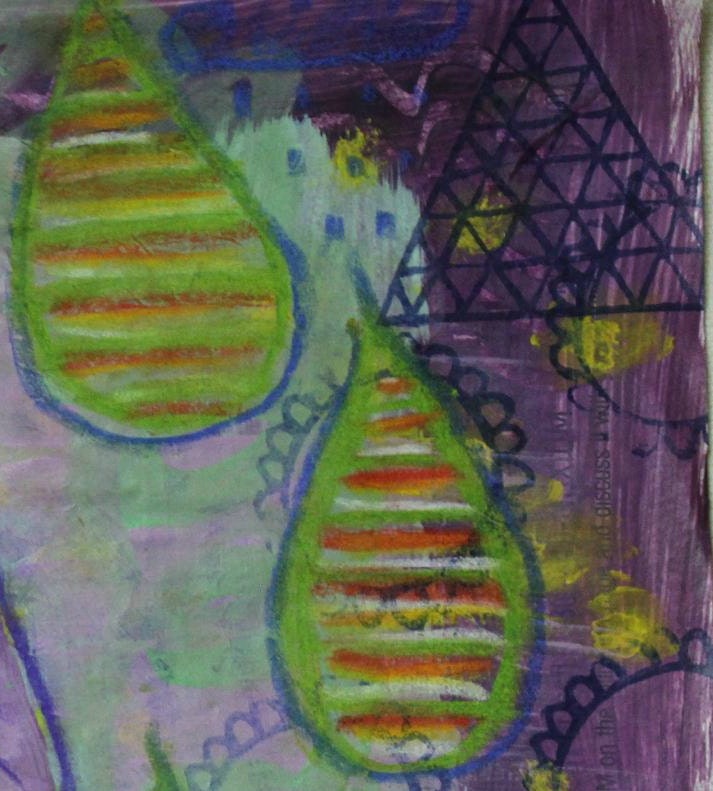 When she isn't creating, Stephanie enjoys reading, gardening, cooking, baking, riding her bicycle or playing with her dogs. She also enjoys visiting with friends, entertaining, yoga, pilates and video games. She is a hearty Wisconsinite who loves winter camping, cross country skiiing and dog mushing. "The best part is I can do them all at the same time!"
I asked Stephanie what she likes best about being an artist. "The best part is walking into one of my art studios and getting to spend many hours creating whatever I desire."

Blueberry Blonde has an extensive web presence. Stephanie's items can be found on Etsy at
http://www.etsy.com/shop/blueberryblonde
, as well as the following:
Many thanks to Stephanie, and happy creating!!!